Section Branding
Header Content
See America In A Different Way On GPB
Primary Content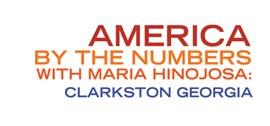 American By The Numbers takes a look at America's changing demographics and the stories behind them. The growing number of Asians, Latinos, African-Americans, mixed race, immigrants, women, youth and LGBT that create the new mainstream and influence every aspect of modern American life.
The New Deciders takes a look at Asian American, Black Millennial, Arab American and Latino Evangelical voters who made their influence known in this 2016 election special about power and politics, demographics and democracy.
Native American Boomtown: The Bakken Oil Boom is building billions of dollars and jobs to North Dakota. However, many people are unaware that a huge part of the state's oil production is centered around a Indian Reservation. Fort Berthold Reservation's 1,000-plus oil wells have brought in money and jobs for some. Yet, the oil has also brought problems to the Native community. Organized crime, hard drugs, traffic fatalities and other issues. We speak to members about the benefits and consequences of the boom.
The New Mad Men: People of color are quickly becoming the most sought after consumers in the nation. With a collective purchasing power of $3 trillion, many top brands are re-working their marketing strategies in order to stay ahead of the changing marketplace. At the heart of this new consumer focus is the Latino community with a buying power of $1.2 trillion.
You can see more of America By The Numbers on GPB and the GPB Now App.
Secondary Content
Bottom Content