Section Branding
Header Content
Ted Talks: Education Revolution
Primary Content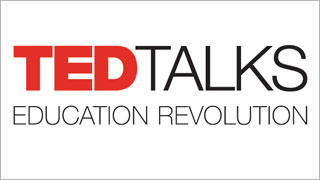 In the year 2017 and beyond, everything has turned digital. From the office to shopping, the digital era changes how we do everything - even education.
TED Talks: Education Revolution takes a look at the classroom of the future, online teaching and talks from experts in the field of education. Hosted by author, producer and comedian Baratunde Thurston and actor/singer Sara Ramirez examines how the digital era affects education. This programs features educator Sal Khan, who talks about what the classroom would look like in the near future and the impact of online teaching, Victor Rios, who dives into the issues of the school-to-prison pipeline and Principal Nadia Lopez, whose middle school is most dangerous borough in New York and where most of her students live below the poverty line.
TED Talk: Education Revolution also takes a look at the issue of over-parenting with some progressive ideas from Julie Lythcott-Haims, author of "How to Raise an Adult," who believes chores and love are more important than a check-listed childhood. Also featured in this show is music from Meshell Ndegeocello and a performance piece from the legendary Anna Deavere Smith from her one-woman show.
Secondary Content
Bottom Content