Section Branding
Header Content
Check Out This Week's Programing
Primary Content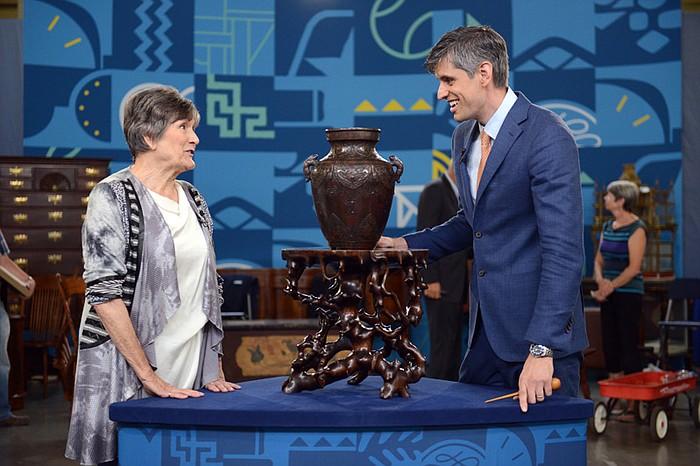 This week GPB is full of great shows you won't want to miss. Our primetime block is filled with new episodes of your favorite shows, and the 2017 Shuler Awards will make your week complete.
Antiques Roadshow - Start your week off right as Antiques Roadshow goes into hour three of their tour of Salt Lake City. This week we learn more about great finds such as Watson & Crick signed Double Helix books, an Art Deco jewelry suite, circa 1930 and a Japanese Arita porcelain vase, circa 1910. What will be the top find of the night? Tune in Monday night at 8 P.M. to find out.
Frontline - Tuesday at 9 P.M. Frontline's "Last Days of Solitary" takes a look at solitary confinement through an experiment filmed over the course of three years. With access to the solitary unit at Maine State Prison, Frontline investigate the effects of solitary confinement and the state's efforts to reform and reduce the use of solitary confinement.
Nature and NOVA - Wednesday at 8 P.M. we travel with Nature to the heart of the Brazilian wetlands to visit the giant armadillo and his uncanny way of helping other animals find a place to crash. In Nature's "Hotel Armadillo," we see how after the armadillo is done with his meal of termites, the burrows he leaves behind are great places for other animals (80 other species to be exact) to call home.
Following Nature at 11 P.M. is NOVA: Holocaust Escape Tunnel. NOVA goes to Vilna, a Lithuanian city that was one of the most important Jewish hubs in the world. It held the title "Jerusalem of the North" until World War II, when Nazis murdered 95% of its Jewish population and destroyed its synagogues and cultural institutions. Now a team of archeologists from around the world are trying to recover the remains that will reveal the secrets of an underground escape tunnel dug by Jewish prisoners inside a horrific Nazi execution site.
The Shuler Awards - Thursday at 7 P.M. GPB presents the 2017 Shuler Awards at the Cobb Energy Performing Arts Centre. This year's awards are tailored after Broadway's Tony Awards as we recognize excellence in high school musical theatre.
Anne of Green Gables Part I - Friday night at 9 P.M. enjoy a classic, Anne of Green Gables tells the story of Anne, an orphan who tries her best to fit in with her new family and her new town. Great for a night in with the family to start off the weekend.
There are even more great shows on GPB for you to enjoy, tune in each week for quality family programing, or check out our on demand shows here.
Secondary Content
Bottom Content