Section Branding
Header Content
Hidden History: The Georgian Behind the Tradition of Poppies at Memorial Day
Primary Content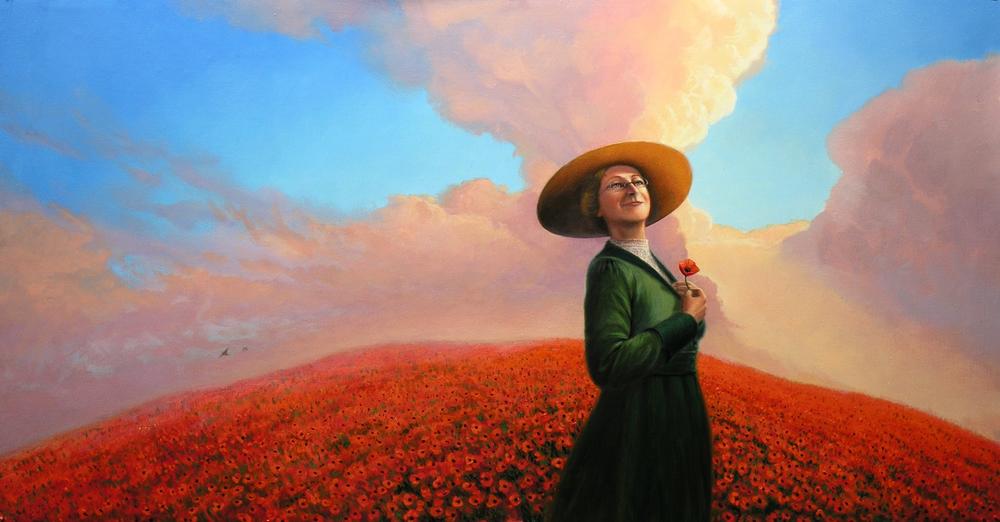 As we look ahead to the Memorial Day holiday, images of red poppies might come to mind. A school teacher from North Georgia is the one who started the tradition of wearing red poppies to mark the day  of remembrance for fallen American soldiers.
"Moina Belle Michael was a native of Good Hope, Georgia," recounted Pattye Meagher, Director of Communications for Georgia Historical Society. "She became a teacher in 1885 and she taught in Good Hope, she taught in Monroe, and she eventually went to teach for the Lucy Cobb Institute in Athens. She was actually visiting Germany in 1914 when the war broke out."
"A few years later in 1917, 100 years ago this year, the United States entered World War I," Meagher continued. "Feeling her need to play her part in the war effort, she left and went to NYC in 1918 to work for the YMCA Overseas War Workers Training Headquarters at Columbia University. Other people at the YMCA training center saw what she was doing and thought it was a good idea so they started doing it. Other people started wearing these poppies and it just kept spreading and spreading there in New York, and it earned her the nickname 'the poppy lady'. "
The Georgia American Legion went on to adopt the poppy as its floral symbol in 1920. A year later, they convinced the national American Legion to do the same. "So because she decided to wear a poppy, she saw that tradition spread  there in New York, then to Georgia and across the United States and ultimately back to France and throughout Europe," said Meagher.
"However you're going to mark this Memorial Day holiday," she noted, "as we pause to remember the men and women who made that ultimate sacrifice, stop for a minute and think about Moina, this wonderful teacher from North Georgia who, because of her own personal commitment, gave us this wonderful tradition of wearing poppies for Memorial Day."
Hear more of the story of the Poppy Lady as told by Pattye Meagher of Georgia Historical Society in the audio link below.
Click here for more about this Hidden History that aired on GPB's On Second Thought.
Secondary Content
Bottom Content