Section Branding
Header Content
Flannery O'Connor Lovers Unite: Annual Parade & Birthday Celebration of Savannah Native Author
Primary Content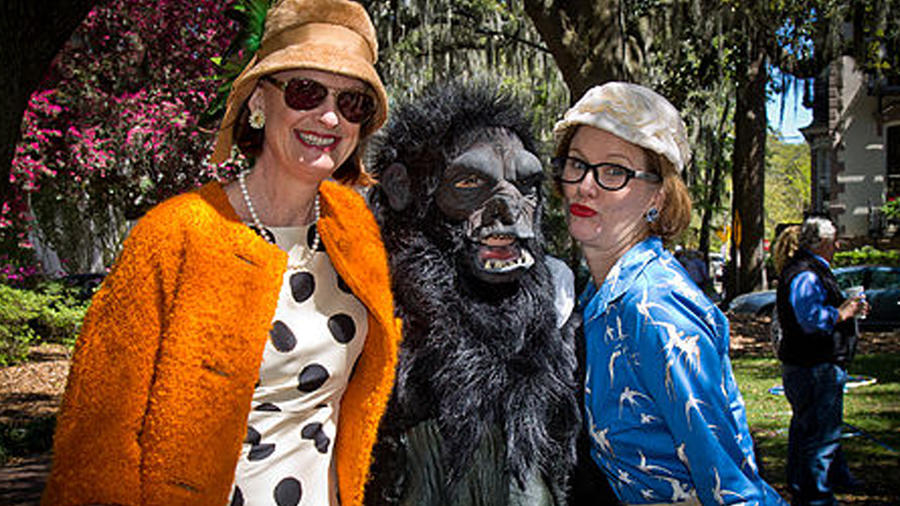 Lafayette Square is the place to be on Sunday, March 26, for the annual Flannery O'Connor Birthday Parade and Street Fair. Cody Shelley, foundation manager of the Flannery O'Connor Childhood Home says this parade is for anyone who wants to celebrate the Savannah native author.
"It's full of lots of quirky folks with signs and people dressed up in costumes of Flannery's era , the Depression, and really any kind of vintage wears," said Shelley. "There's a gorilla in a suit, the Bishop usually wears his full regalia, and we march around Lafayette Square, full style, dressed to the nines."
In addition to the parade, Flannery's Childhood Home will be open for tours, there's a Panhandle Slim pop-up art show, vendors, music and a very Flannery-inspired game.
"We call it chicken poop bingo," she said. "So there will be chickens in the square, because Flannery O'Connor did indeed famously teach a chicken to walk backwards in the very backyard at her childhood home at 207 East Charlton." Click here to see an old newsreel video of young "Mary" Flannery O'Connor and her backward-walking chicken.
The event begins at 1 and continues until 4 p.m., with the parade at 3 p.m. Click here for more event details.
Hear more of our conversation with Cody Shelley and Andrew Hartzell of the Flannery O'Connor Childhood Home Foundation in the audio link below.
Secondary Content
Bottom Content