Section Branding
Header Content
Across the Water & Back: Irish and American Music, a Conversation with Rob Gibson and Harry O'Donoghue
Primary Content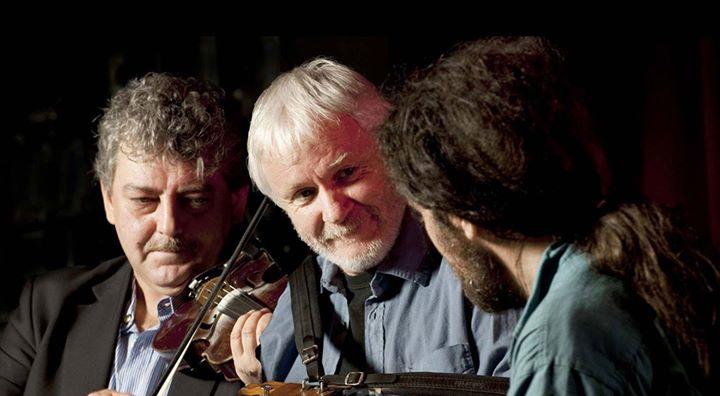 Irish music is in abundance this weekend, but Celtic music can be found in Savannah year-round, including at the 2017 Savannah Music Festival, which begins March 23 and continues through April 8. Green Island Radio Show host Harry O'Donoghue, who will perform this weekend at Kevin Barry's Irish Pub, recently spoke with Rob Gibson, executive and artistic director of Savannah Music Festival, about the role of Irish music in America and in the festival.
"We've presented a lot of Irish music in the festival over the years," Gibson said. "But we also present a lot of music that is often confused with Irish music because it's so-called Celtic music. Celtic is sort of this broad definition of which Irish fits under. But just because you're Celtic, doesn't mean you're Irish and, of course, you know that very well."
"I always take pains to explain to people that in the modern age music does travel over and back," said O'Donoghue. "We've had some great bluegrass musicians travel to Ireland, pick up some influences from there, and of course  influences in Irish music have been drawn from great American players, so it's over and back across the ocean."
"We had four and a half million Irish people who came here between 1820 and 1920 to settle in this country," Gibson added, "So there was obviously a lot going on. Then there was the revival of Irish music in the mid- to late-20th Century. By the time I came along in the 1970's and heard Planxty and The Bothy Band and so many of the great players. Now there's a wealth of young people that are keeping Irish music alive and well."
Hear more excerpts of this conversation with Harry O'Donoghue and Rob Gibson that was recorded for the Green Island Radio Show in the audio link below. Tune to GPB Radio Sunday, March 19, at 9 p.m. for the Green Island Radio Show's hour-long special featuring Irish and Celtic music from the 2017 Savannah Music Festival.
Harry O'Donoghue will perform with Frank Emerson and Carroll Brown, March 16 – 18, at Kevin Barry's Pub  in Savannah; and at Katie O'Donald's Irish Pub in Bluffton, SC, in the afternoon of March 17.
The 2017 Savannah Music Festival, which runs March 23 – April 8, includes performances by Irish and Celtic artists and others whose work is influenced by this music, including the Foghorn String Band, on March 28; Richard Thompson and Sarah Jarosz, on April 2; the Mairtin O'Connor Trio on April 4 and 5, including a double-bill with Molsky's Mountain Drifters; and Julian Lage & Chris Eldridge with Aoife O'Donovan on April 6. Find the full lineup and more information at SavannahMusicFestival.org.
Note: The music that underscores the broadcast version of this story is "Going Places" by Mairtin O'Connor from his album titled, Going Places.
Secondary Content
Bottom Content