Section Branding
Header Content
Skidaway Institute of Oceanography: Diving Into Marine Science in Savannah
Primary Content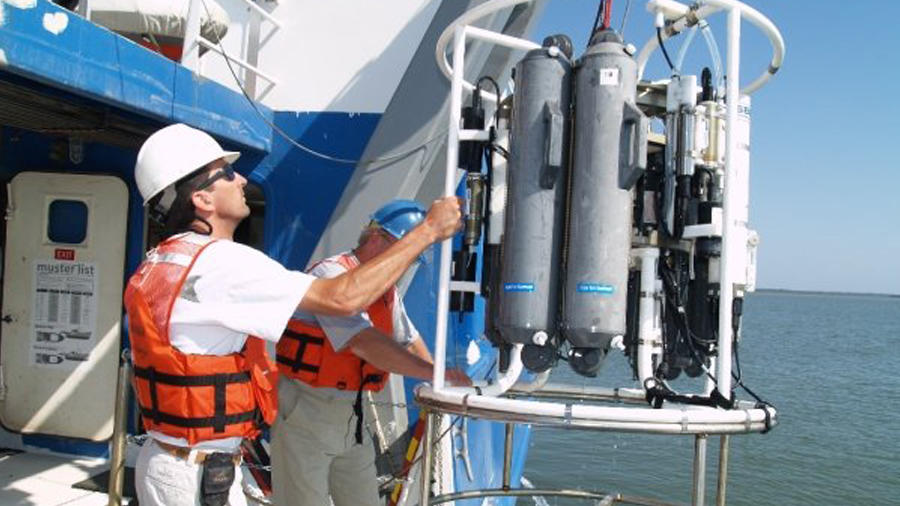 We've spoken with some scientists about the research they are doing at University of Georgia's Skidaway Institute of Oceanography, but we haven't really talked about the Institute itself. Michael Sullivan, Skidaway's External Affairs Manager, introduces us to who they are and what they do on their 800-acre Savannah campus.
"We are there and the University of Georgia has two separate units of their marine extension service there also," Sullivan said. "The Marine Education Center and Aquarium and I think that's what most people associate with our campus. And they also have a shellfish research laboratory that is right now creating Georgia's first oyster hatchery, to try to revitalize Georgia's oyster aquaculture on the coast. And NOAA's Gray's Reef National Marine Sanctuary is headquartered on our campus. The Sanctuary itself is about twenty miles off of Sapelo Island."
"We have a team of faculty scientists of about 12 or 14," Sullivan explained. "They are primarily interested in conducting basic research mostly in marine environments. Basically asking questions about what makes the world tick? What makes the ocean work? Why does this affect that? We do a lot of basic work into the chemistry of the ocean, the biology – mostly microbiology – of the ocean, geology and the physics of the ocean which is a very important field that doesn't get the public's attention all that often. "
"If you see a map of over the roughly forty-five years we've been in existence," Sullivan continued, "A little dot every place we've done field work, it pretty much covers every continent around the world, but sometimes we're doing work right here at home also."
Learn more about the University of Georgia's Skidaway Institute of Oceanography, including how you can visit the campus, volunteer or subscribe to their free newsletter about the work they do, when you visit their website.
And hear more of our conversation with Michael Sullivan about the science at Skidaway and ways you can get involved, in the audio link below.
Secondary Content
Bottom Content