Section Branding
Header Content
Community Conversations: Benjamin Warsaw on Piano In the Arts and His Concert with Vocalist Elissa Alvarez
Primary Content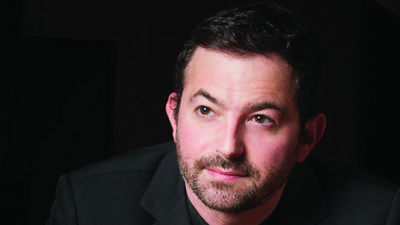 You're listening to GPB Savannah. I'm Cindy Hill. Benjamin Warsaw is the Assistant Professor of Music and artistic director of Piano in the Arts, a concert series at Armstrong State University. He's also the featured pianist on a concert of "Classical Traditional and Original" works, this week. Ben will perform with his friend and longtime collaborator, vocalist Elissa Alvarez.

"We met during our doctorates at Boston University," Warsaw said. "And she is my muse. I heard her voice and started writing pieces for her voice. Our journey together has been just musical. I tend to like to perform with people that push me as a musician and as an artist and she definitely does that. She's so talented."

"She and I will be performing music from around the world," he continued. "So we'll do some Hebrew songs, we'll do some Spanish songs, we'll do some Russian songs. I have a set of Gershwin pieces that I'll do. So basically, music that has influenced all the music that we hear today but maybe is a bit more under the surface. So this might be music that everybody might now. 'Hava Nagila, hava...' you know but when you put your own twist on it people say 'Oh my gosh I've never heard it like that before.' And I think for performers that's equally as exciting as it is for the listener to get to experience that."

The concert, titled "Classical, Traditional and Original," will be performed Thursday, Jan. 19, at 7:30 p.m. in the Fine Arts Auditorium at Armstrong State University. Learn more about this and the entire Piano In the Arts series at Armstrong.edu/PianoInTheArts.

Hear the broadcast interview below. The music that underscores the conversation is an original composition written and performed by Benjamin Warsaw, Prelude in E-flat Major, from his album "Preludes."

Hear more of my conversation with Benjamin here: http://n.pr/2js6yGK. Learn more about Benjamin and hear more of his music at BenjaminWarsaw.com.
Bottom Content